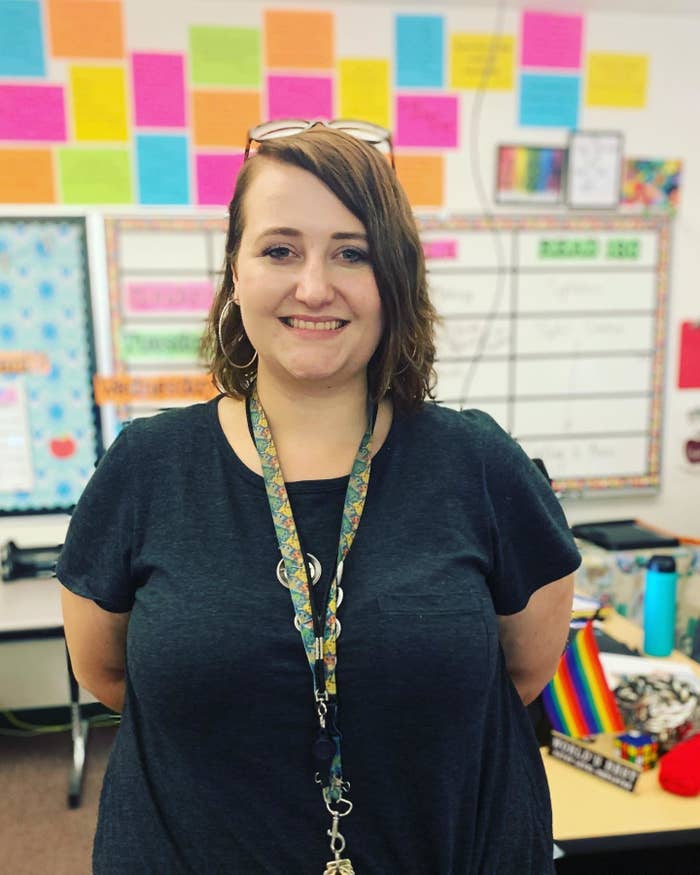 A teacher in Reno, Nevada, is quietly protesting a ruling from her school board that says she can't engage in political speech in the classroom — including the display of a pride flag.
Jennifer Leja teaches 7th and 8th grade in the Washoe County School District. Leja, who is bisexual, told BuzzFeed News she's the only openly LGBTQ teacher at her school.
"I usually have a flock of 7th and 8th graders who are trying to learn who they are and how they identify, and they come towards me," she said.
She's always kept a pride flag in her classroom, along with an assortment of rainbow paraphernalia that students have given her over her five years of teaching. But this year, the flag had to go.
Washoe County School District issued a new policy this year that bans "partisan political activities" during school hours. The policy states that "any signage that is displayed on District property that is, or becomes, political in nature must be removed or covered."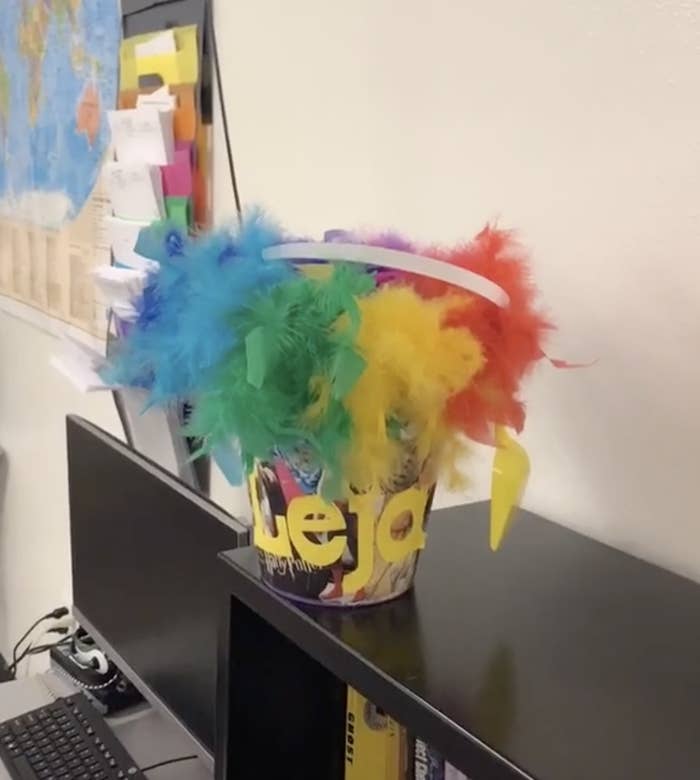 This Teacher Is Fighting Back After Her School Board Banned Pride Flags In The Classroom
Reviewed by
STATION GOSSIP
on
02:21
Rating: